Online store
Our Advantages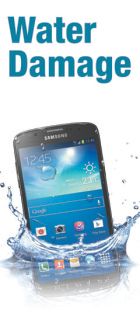 Cellphone Repairs
1.charging ports
2.glass replacement
3.LCD replacement
4.Microphone & speaker replacement
5.water damage
6.Battery replacement
7.color modification
8.unlocking
9.earphone jack replacement
10.power and home buttons replacement
more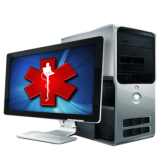 Top 10 Reasons for PC issues.
1. Not Enough of Free Hard Drive Space
2. Hard drive corrupted
3. Too Many Background programs
4. Your computer is Infected with a Virus or Malware
5. Hardware conflicts and outdated drivers
6. Your version of Windows (or other platform you may be using) or other software is out of date.
7. Computer or processor is overheating
8. Your PC requires a Memory upgrade
9. Old computer
10. Hardware Failure
Testimonials
I came in with one question and was able to get much more answered. Efren was so much help, I can't believe how much I learned and how much he helped me today. I will definitely be coming back for any questions or help I might need. Thanks so much for your help.

- Nancy Hassell
I got my screen fixed, a screen protector, and a new case and all that was still $50-$80 cheaper than other places that I went to like Yakety Yak and CPR. And it only took an hour! They just gained a customer for life!

- Kori Einsel
These guys are very good at what they do at affordable prices and they provide excellent customer service, better than any other business in Sacramento. My Samsung Galaxy S 5 lagged a lot and kept crashing and restarting. They fixed my phone and implemented tons of upgrades along with it at an affordable cost with no hassle.

- Greg Grescent
Just had my fourth device fixed at the cell phone store. I have been satisfied every time. My most recent sit-on-phone episode resulted in a walk in and turn around time in less than 25 minutes. I was able to get it done at lunch. I highly recommend if your in West Sacramento.

- Daniel Bowers
Efren, Luis, Franklin got my phone fixed in under 15mins on lunch break and great job

- Armando Illa
I'm very pleased with this place, I've had an iPhone basically rebuilt there that was dropped and shattered all to pieces. Yesterday I had a charging port replaced on a droid, and a hard plastic screen protector replaced on a different droid. Rebuilding the iPhone took about an hour, works/looks great. Charging port and screen protector took about 45 min for both. Prices are very reasonable, and seem pretty honest. I like the fact that Efren does a lot of charity work for an important non-profit organization locally in town. I will be back, for my computer repair needs next, and of course anymore phones of mine that break. SI HABLA ESPANOL here!

- Ryan L.